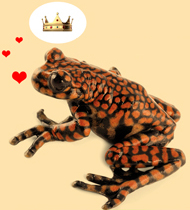 Hyloscirtus princecharlesi sp. nov.

This open-access monograph has received over 100,000 hits within two months.
11/11/14 Note to clients:

As Swets is no longer looking after our standing order anymore, please send your order to us directly as soon as possible.

Rapid international journal of botanical taxonomy

World's largest journal and resource for taxonomy

Rapid international journal of zoology

English language accounts of animals of China

International journal
of biological nomenclature and terminology

Bryophyte Diversity and Evolution
Top 10 newspecies of 2013 were announced—three of them described in Zootaxa!